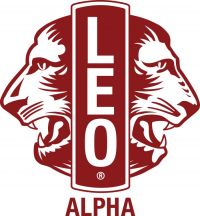 The latest Leos Club in the South West -
Newquay Towna Blystra Leos
Okehampton Lions Club hopes to be able to set up a Leos Club in the town for 12-18 yr olds, if you are interested to know more please contact us.
Youth Volunteer Opportunities
Leadership. Experience. Opportunity.
These are just a few of the rewards young people gain from participating in Leos. They also happen to be the values that create the acronym of our club name. In total, more than 150,000 young people in 139 countries are proud to serve others in their local communities and to call themselves Leos. These young community leaders are friendly, active and dedicated to creating new and exciting youth volunteer opportunities by participating in their local Leo clubs. Leo clubs provide youth volunteer opportunities - and are also a place to grow and have fun. Find out what Leo clubs around the world are doing now. Or learn more about the history of Leo clubs. Leo clubs provide the young people of your community with an opportunity for development and contribution - individually and collectively - as responsible members of their local, national and international communities.
The Leo club motto - Leadership, Experience,Opportunity - says it all:
LEADERSHIP: Leo members acquire skills as project organizers and motivators of their peers.
EXPERIENCE: They discover how teamwork and cooperation can bring about change in their community and the world.
OPPORTUNITY: Leos develop positive character traits and receive recognition for their contributions.
Fun Valuable & Rewarding
Youth who join Leo clubs have fun, make new friends and experience the rewards of serving others.
This gives young people a strong foundation as they learn the meaning of leadership and service.
Plus, Leos learn valuable lessons and make connections that can help them succeed for the rest of their lives.
Contact us if you would like to know more, we'd love to hear from you!