Members with the girls from the Okehampton Brownies and Rainbow group plant over 2,000 Daffodil bulbs in the town.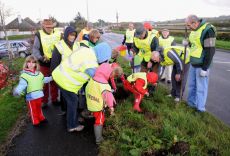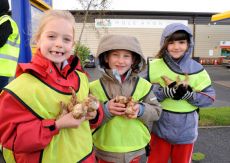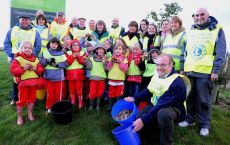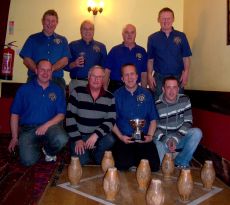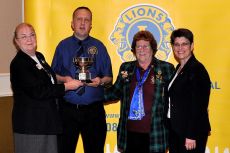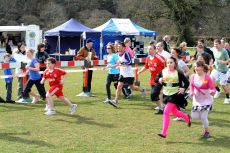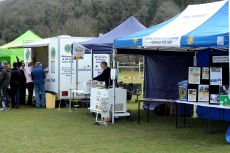 Winning the District Skittles competition Collecting the Winners Trophy at the District Helping to organise the Sport Relief Run a Mile event in the town, promoting Lionism and
final 2010 beating Yeo Valley Lions. Convention in Plymouth. serving the community with our quality fast food caravan.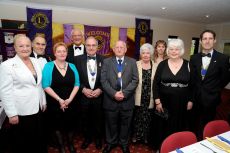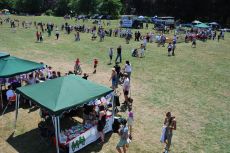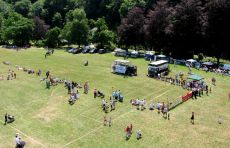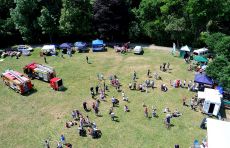 Lion President Mick Jones and his guests Views of our 2010 Donkey Derby from the air courtesy of Jon Short of aerial image.
at our 36th Charter Night Dinner 2010.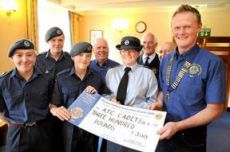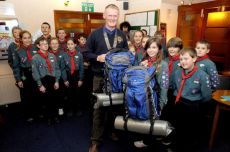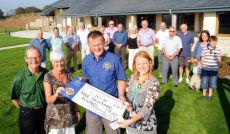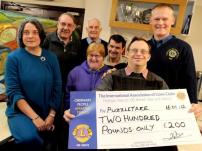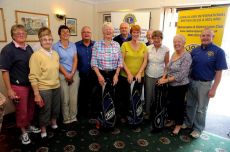 £300 donated to Okehampton Rucksacks and camping eqip £9,000 to CHSW on a visit to their £200 donated to a local group for Our very first Ladies Golf Day in aid
Air Training Cadet Group. donated to Okehampton Scouts newest hospice Little Harbour. Adults with learning disabilities. Breast Cancer Care UK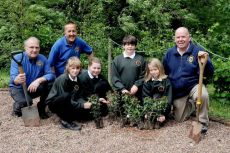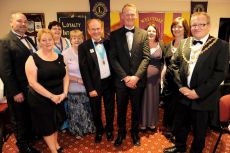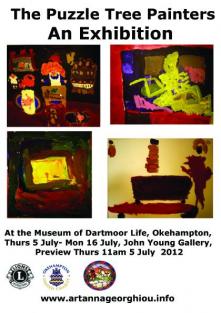 Lions' clubs worldwide have this year been Our 38th Charter Anniversary Dinner with 2011/12 Lion Art project for Adults with learning disabilities part
challenged to plant a million trees by their President Matt Chamberlain and his Guests. funded by the Lions club of Okehampton. international president, Wing-Kun Tam, todemonstrate the strength of their global
network. This target has in fact been exceeded
almost eleven-fold, with over 4,000 of these having
been planted by Lions in the South West alone.
As part of this commitment Okehampton and
District Lions Club planted 15 Holly Trees at
North Tawton Primary School ably assisted by
pupils of the school.


.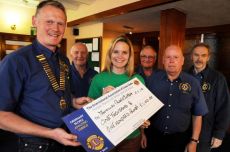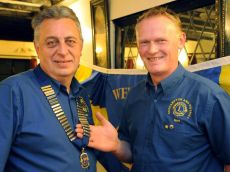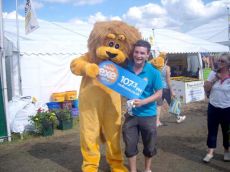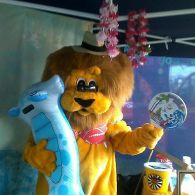 £1,100 to Macmillan Nurses Cancer Care from Outgoing President Lion Matt hands over to the Okehampton Lions Newest Member meets Lenny the Lion gets a new look for
the Ladies Golf Day 2012. incomming President for 2012/13 Lion Adrian. Exeter Fm Radio Okehamptonon show the beach when he visited Okehampton
Round Table at Okehampton Show.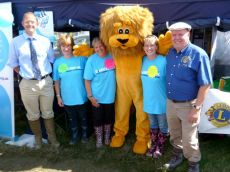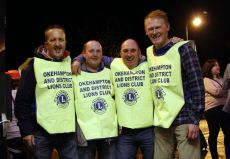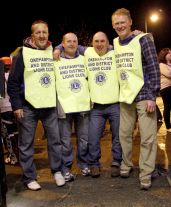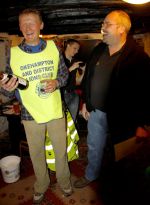 Diabetes Awareness Health Checks at Okehampton Taking part in the Round Tables Five Legged Race for Children in Need, where we came in last having consumed
Agricultural show in conjunction with staff from the a drink at each of the nine hostilleries we had to visit on route. The club donated £100 to the event for Children in Need.
MedicalCentre ably assisted by Lenny the Lion.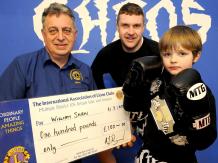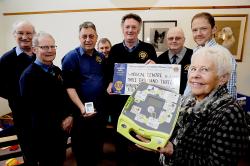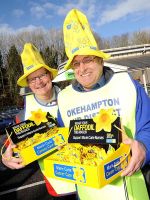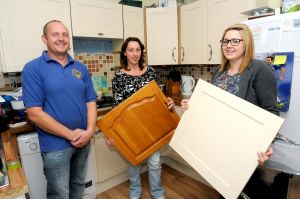 Sponsoring a young and promising local Presenting a Defribulator to medical centre Supporting the Marie Curie Collection Refurbished a Kitchen for a local disabled lady
Thai Kick Boxer . in memory of a Past Charter Member. in the town on a cold March morning.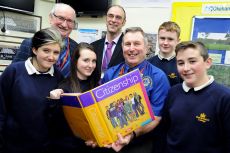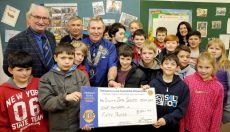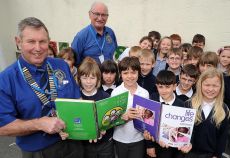 Presenting a Lions LifeSkills Pack to the local College Cheque presentation to local Scout Group. Presenting two Lions Lifeskills packs to a local school